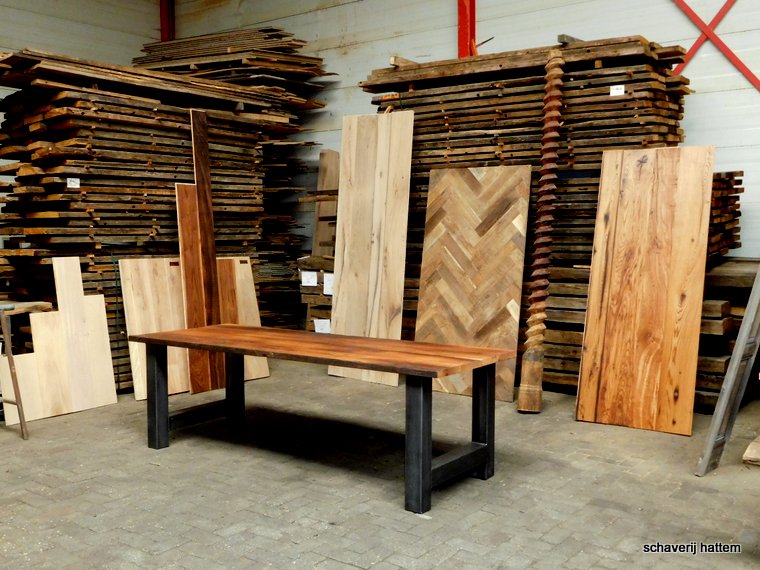 Floors, wall covering and tables of reclaimed vintage wood and modern wood floors suiting all kinds of interiors
Are you looking for a reliable manufacturer of engineered flooring, solid wood flooring, or parquet floors? We can serve you, from finished products to semi manufactured products, such as top layers for engineered flooring. In a large variety of species, thicknesses, widths and lengths. We specialize in reclaimed wood, turned into beautiful flooring, wall panels and tables. All our products are custom made, according to your wishes.
We make wood floors for wholesalers, retailers and individuals both in the Netherlands and abroad.
For private orders, whole sale and retailers, please contact us directly.
Service work
In addition to our own production we are happy to work your own wood. A large variety of processes can be carried out, such as sawing with vertical band saw, moulding with our Leadermac 4-side moulder, sanding, end-matching with tongue and groove and gluing top layers upon plywood.
We are small enough to be flexible and big enough to produce large quantities within the required time.